The N&O's Ken T. caught up with Jesse Palmer via phone
to ask his opinions on State, the game against South Carolina and the Pack's outlook for the season.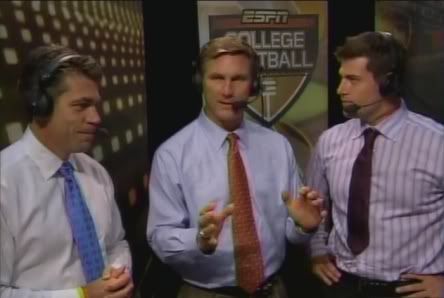 Though I have to admit, I found this exchange a little odd:
On his ridiculously short ties: "Look, if I have to answer one more ***-damn question about the length of my ties I swear to God I'm going to go off on a m*****-f*****. Do you know who I am? I'm Jesse F****** Palmer, that's who. Shall I show you tape of my appearance on ABC's The Batchelor? I had ladies swooning for me, jerk. Lots of them. So unless you want me to wring your neck with one of these short ass ties when I run into you in the press box, I suggest you back off."
Huh. That Palmer has one hell of a short fuse.*
*That might've been made up.